Smile Restoration
We Accept Most Dental Plans
Implant Dentistry
Missing Teeth Are Only Cute On Kids
NO MORE STITCHES
Painless Laser Gum Surgery
Stop Bleeding Gums!!
Ask About Periodontal Gum Therapy
With Over 25 Years Of Dental Excellence!!
Invest In Your Lifetime Smile!
We Support All Communities!
Experience The Best Dental Care For Humanity.

Smile Improvement
Bleeding Gums? Bad Breath? Cracked Teeth? Broken Bridge? WE CAN HELP YOU!!

MANY OPTIONS
Single or Multiple Dental Implants,
Supported Bridge, Dentures.

Save Your Teeth
No Pain, Stitches or Prolonged Recovery,
Ask About Laser Gum Surgery.
With Over 25 Years of Dental Excellence,
We Want All Our Patients To:
Love The Gums You're With!
Visit Washingtonian Top Dentist Dr. Dennis Winson, for help with failing dental implants, bleeding gums, or painless laser gum surgery.
When to see a PERIODONTIST: Understanding what periodontitis is may not seem important to some people, but, did you know that once simple gingivitis progresses into periodontitis (the advanced form of gum disease) it becomes irreversible? Why wait until your dental options are limited?
These Are The Symptoms To Look For:
Red, swollen or tender gums or mouth pain.
Bleeding while brushing, flossing, or when you eat.
Gums that receding or pulling away from your teeth.
Loose or separating teeth.
Pus between your gums and teeth.
Mouth sores.
Persistent bad breath.
If you are experiencing gum issues, please contact us today. We support all communities of humanity. In other words, everyone is welcome to call  and ask questions and receive the best in dental care. Click on the link below to request a dental evaluation.
Bleeding Gums? Missing Teeth? Problems With Your Dental Implants?
Watch Dr. Dennis Winson speak on painless laser procedures that can help you restore your smile!!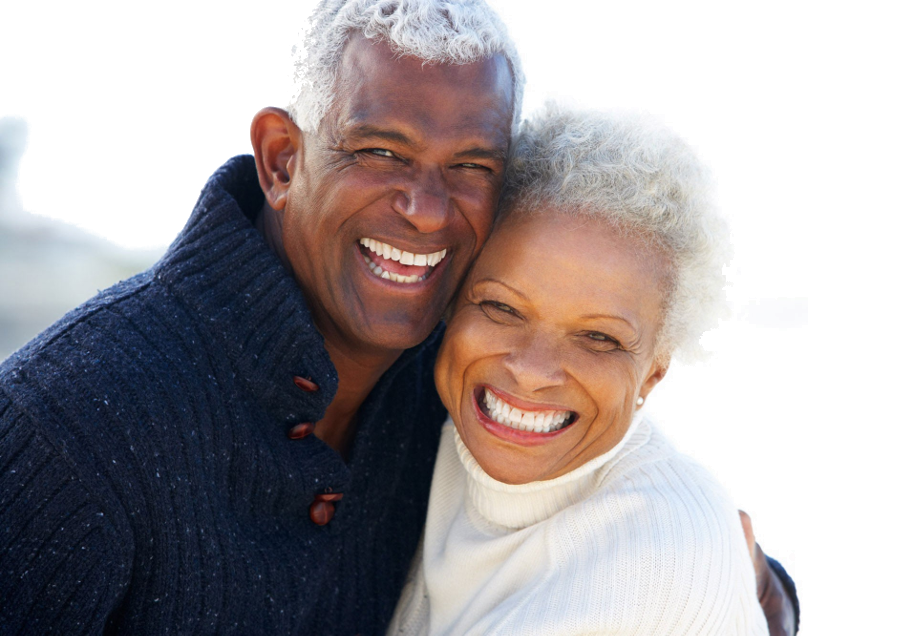 See The Remarkable Difference
Why Choose Us?
Patient Care

Washingtonian Top Dentist, Dr. Dennis Winson, and staff at Davidson Dental Associates are committed to addressing each individual patient's dental needs with the highest quality of service.

Comprehensive Treatment

Creating a customized treatment plan for each of their patients periodontal issues, such as painless gum laser surgery or correcting dental implants issues! Listening to patients. Restoring Smiles.

Follow Up

Caring about the end result for each patient and the health of their gums!
Our Specialties
Gum Specialist
Periodontists are dentistry's experts on treating gum disease and replacing missing teeth. Dr. Winson, voted WASHINGTONIAN TOP DENTIST can help you with:
Gum Grafting
Crown Lengthening
PERI-IMPLANT DISEASE
Pocket Reduction
Scaling and Root Planing
Dental Implants
Dr. Winson is very knowledgeable and experienced in the diagnosis and treatment of dental implant complications. He can help to restore the stability and health of compromised implants when possible.
Dental Implant Revision, Restoration
Implant Supported Bridge
Single, Multiple Tooth Implants
Implant Dentures
Laser Gum Surgery
CALL NOW 202.780.7708. Speak to Dr. Winson about SAVING YOUR TEETH. If you were told you need gum surgery, get a second opinion from Washington DC's Leading Dental Laser Specialist TODAY!!
Painless Procedure
Little, No Down Time
No Stitches
Slight, Minimal Swelling
Covered By Most Insurance
Payment Plans**
WATCH PATIENT TESTIMONIAL
On Painless Laser Gum Surgery
Success Stories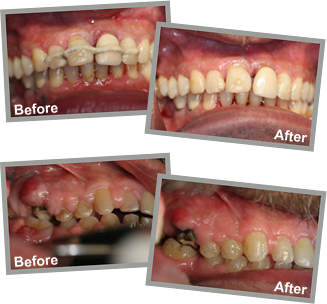 WOW!! WHAT A BETTER CHOICE!
To my amazement this LANAP procedure is light years ahead of the past cutting, stitches and pain. First of all, the procedure is quick. Only about 1 1/2 hours per side of the mouth. Laser Gum Surgery itself is virtually painless. The worst part is the Novocain shots and then there is basically no feeling at all. No pain with recovery either. Motrin was all that was needed and although you are instructed to take it for a few days, there was no discomfort and I didn't take it at all.
Mark T.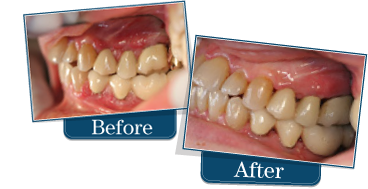 SHOULD I DO IT??
After much thought, discussion and hesitation I decided to go ahead and do LANAP gum surgery with Dr. Dennis Winson. Having traditional gum surgery 8 years ago, and still remembering how painfully long the recovery time was, I heard about the great results with LANAP. Needing surgery again, I decided to try it. My results have been fantastic. 5 months now after laser gum surgery, I am very pleased. This should be a game changer for anyone who is scared because of pain and recovery time! No pain, gum restoration! Win-Win.
Sandy M.